Simple Cloud Storage for Your Clients
Offsite Backup for your customers - Management and Control for you.
rsync.net has been providing cloud storage for offsite backup since 2001 and our state of the art ZFS Platform is available to VARs and other resellers to deploy to their customers.
Our reseller program allows you to immediately provide a global cloud storage network - fully branded as your own - that you may resell in any way you see fit.
There are no setup or licensing fees and no per-seat fees. You only pay for the storage that your clients use.
Powerful Management and Billing Features
Each of your client accounts is an independent, standalone rsync.net account and you may have as many of these as you like - free of charge. You may request new accounts via email or you may provision them yourself using our simple API. You have the power to fully automate your sales and provisioning system with rsync.net client accounts.
Managing, monitoring and provisioning service can also be done with our web based console. At a glance you can see per-client usage, graph usage trends, and see idle time alerts.
Each month you will receive detailed usage reports via email as well as an XML formatted RSS feed - this allows you to automate billing and invoicing for your clients and their usage.
We will also allow you to point your own DNS names to our service (backups.yourcompany.com) so that the product you provide to your clients is labeled as your own.
Flexibility and Compatibility for Your Clients
Our open platform is infinitely more flexible than the closed, proprietary systems from other vendors (like Amazon S3 or Google Cloud Storage).
You may configure each client individually with single or multi-site redundancy and you may mix and match clients on any of our global locations - all from a simple web based management console.
In addition to perfect integration with backup tools like Veeam, BackupAssist, Arq and R1Soft, our ZFS Platform is compatible with ANY SSH or SFTP based tool. We also have perfect point and click integration with Synology, QNAP and ReadyNAS NAS devices.
Apple Mac (OSX) systems and UNIX/Linux systems are especially simple to integrate as they already have rsync installed by default - there is nothing to install and setup takes less than one minute.
It Pays to be an rsync.net Reseller
The economics of our reseller program are simple: every month we calculate the total, aggregate usage of all of your clients and bill you for exactly that amount. We base your quantity discount on that aggregate total, and not on the usage of any single client.
This means that if your combined client usage gets you to our 10 TB discount tier, you pay that much smaller rate for all of your storage - even the smaller clients that might only use 100 or 200 GB each.
Here's an example:
Let's say you have 5 large clients that use a combined total of 10 TB. You will be paying us $100 per month for that 10 TB of space, and perhaps charging your large clients a total of $200 or $400 per month.
But now let's say that you bring on a client that has much smaller offsite backup needs - perhaps 200 GB. You will be paying us $2/mo for that additional 200 GB of space, but your itemized monthly bill to that customer will have something like this:
200 GB Offsite Backup - Denver Location - $24
Your client is perfectly happy - just $24 to have all of their data backed up offsite by their trusted consulting partner.
Meanwhile, you're making more than 1000% margin on your smaller client.
Rely on rsync.net to Serve You and Your Customers
rsync.net provides free, unlimited phone and email support, from US based engineers.
We will provide integration engineering for your clients as well as support any use-case that you present.
Remember, this is our own platform that we designed and built - we are not just reselling someone else's cloud.

The Buck Stops Here.
Reseller Pricing and Signup
The per-gigabyte cost for rsync.net cloud storage is the same for end users and resellers, however a reseller is given a quantity discount based on their entire, aggregate usage across all of their clients.
This means that your total quantity as a reseller qualifies you for much lower pricing than any one of your individual clients would receive alone.
Click here for the Reseller Order Form - Or call 619-819-9156 or email info@rsync.net for more information.
The rsync.net Advantage
For over 10 years, thousands of customers have enjoyed our "Open Standards, Common Sense" approach to offsite backup.
We are NOT reselling or rebranding any other service. We built and maintain our own infrastructure and have complete control over our platform.
You will receive unlimited, free technical support, over phone and email, for any use you make of our product.
Further, you will enjoy our comprehensive HIPAA/HITECH, Sarbanes-Oxley and PCI compliance, as well as SAS 70 Type II facilities (US Only).
Finally, you will have a partner in your contingency planning, with a phone number to call when things go wrong.
More Information
rsync.net publishes a wide array of support documents as well as a FAQ
You, or your CEO, may find our CEO Page useful.
Please see our HIPAA and Sarbanes-Oxley compliance statements.
Contact info@rsync.net for more information, and answers to your questions.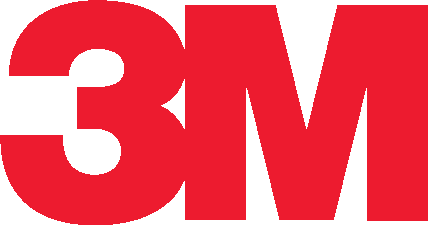 Click here for the Reseller Order Form - Or call 619-819-9156 or email info@rsync.net for more information.