restic at rsync.net
restic works perfectly with rsync.net as an SFTP destination
If you're not sure what this means, our product is Not For You.
Sophisticated Offsite Backups
restic is a "deduplicating backup program" that can create and maintain remote backups over SFTP.
Since about 2015, restic (and attic and borg) have become the new de facto standards for efficient, secure, remote backups.
Things that restic provides:
- source data encrypted on the source with no keys or access given to the remote receiver
- fast, bandwidth efficient and deduplicating
- fully open source
- active, current development
An Open Standards Cloud - with NO transfer costs
We built our own cloud platform - we are not reselling another cloud like Amazon or Google.
We give you a real, live UNIX filesystem running on our 99.9999% resilient ZFS platform.
You may access the account with any tool that runs over SSH. Tools like SFTP, rsync, borg, restic, etc.
There are NO CHARGES to download data from rsync.net - you pay only for your storage.
We have a world class network with locations in three US cities as well as Zurich and Hong Kong.
We support IPV6 and HPN-SSH. We also provide physical delivery for emergency restores.
We've been doing this since 2001.
Special Pricing
Special "restic accounts" are available at a very deep discount for technically proficient UNIX engineers.
- filesystem snapshots are disabled since you'll be doing versioning and retention with restic.
- We will not configure subaccounts, or additional logins, for these restic accounts.
- There is NO restic-specific technical support or integration engineering. You're here because you're an expert.
2 cents per GB/month - 40 GB minimum, paid annually - Click here for that rate and plan
No other costs. No contracts. All transfer/bandwidth/usage is free.
Email us to discuss quantities larger than 10TB as well as our $24,000 referral bonus / bounty for Petabyte customers.
The rsync.net Advantage
For over 10 years, thousands of customers have enjoyed our "Open Standards, Common Sense" approach to offsite backup.
We are NOT reselling or rebranding any other service. We built and maintain our own infrastructure and have complete control over our platform.
You will receive unlimited, free technical support, over phone and email, for any use you make of our product.
Further, you will enjoy our comprehensive HIPAA/HITECH, Sarbanes-Oxley and PCI compliance, as well as SAS 70 Type II facilities (US Only).
Finally, you will have a partner in your contingency planning, with a phone number to call when things go wrong.
More Information
rsync.net publishes a wide array of support documents as well as a FAQ
You, or your CEO, may find our CEO Page useful.
Please see our HIPAA and Sarbanes-Oxley compliance statements.
Contact info@rsync.net for more information, and answers to your questions.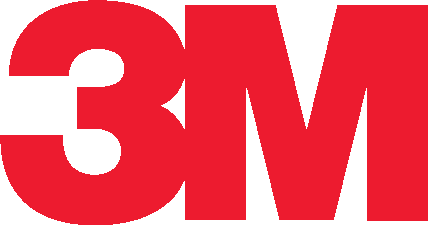 Click here for Simple Pricing - Or call 619-819-9156 or email info@rsync.net for more information.