Fully Managed Backups
rsync.net can manage your backups - Locally and in the Cloud
Thousands of customers around the world, since 2001, have used our cloud storage platform for offsite backup.
Now that same platform has been extended to a turnkey, fully managed backup solution with optional local storage.
Fully Managed (Backups as a Service)
Our engineers will work with your existing systems - or provide new ones in the form of a NAS device or fileserver - and configure local and offsite backups exactly as you require.
All installation, configuration and quality assurance will be provided on an ongoing basis. You will receive detailed, web based status reports of both your local clients and backups and the offsite backups here at rsync.net.
You may configure alerts and alert thresholds for the backup jobs as well as for local and offsite data.
Local Storage
We will manage and support whatever existing systems you may have in place.
However, if you do not currently have a local backup solution OR if your existing NAS or fileserver is reaching end of life, we will provide hardware to you for your local backups.
These devices will be configured and managed by rsync.net and will conform to your local security and data management policies.
These local devices can be as small and simple as a silent, two disk mirror, or as large as a 1+ Petabyte fileserver (updated Apr. 2015). All you need to do is plug them in.
Quick, Simple Restore and Recovery
The offsite storage of your data will be configured with 7 daily and 4 weekly "snapshots" which are full, browseable copies of your entire dataset. You may simply browse through these point in time backups and pick any file you want, from any date you like.
You may further define additional timespans - perhaps 14 days and 8 weeks or 30 days and 6 months - and you will only be charged for whatever additional data these extra snapshots consume.
Finally, if you choose to add our local storage device, we will configure this device with its own snapshot schedule, which may match the offsite one, or expand on it.
For disaster recovery, next business day delivery of data is available and two free instances of physical delivery are included per year. (*)
Simple Pricing
Fully managed local and offsite backup begins with a 1TB offsite filesystem for USD $225 per month. There are no other fees and no contract is required.
10TB filesystems are priced at USD $1200 per month - again with no other fees and no contracts.
All managed accounts come with these features:
- 24/7/365 hotline phone support with US based engineers
- Fully browseable daily/weekly/monthly snapshots of your entire dataset
- 2 free physical media shipments per year (*)
- BAA signatures for HIPAA/HITECH compliance
If you require local storage, a two year contract is required and the added cost of the hardware will be spread over that period.
* Two instances of physical data shipment, in either direction, are included each year. Customer pays for shipping and consumables only. Additional physical deliveries are provided at a rate of USD $250 per incident.
More Information
rsync.net publishes a wide array of support documents as well as a FAQ
You, or your CEO, may find our CEO Page useful.
Please see our HIPAA and Sarbanes-Oxley compliance statements.
Contact info@rsync.net for more information, and answers to your questions.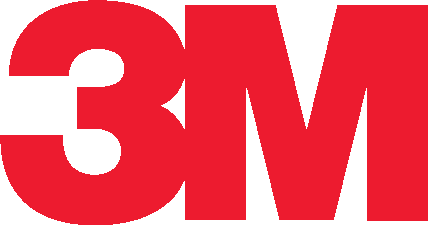 Click here for Simple Pricing - Or call 619-819-9156 or email info@rsync.net for more information.