The ONLY Open Cloud Platform
Your systems, Your tools, your way - since 2001
Every major cloud storage platform has their own data storage and transfer protocols that add complexity and erode the value of your existing tools and systems. Except rsync.net.
Our open-standards based platform is a ZFS filesystem, accessible with any SSH/SFTP tool, running on a UNIX system.
Don't believe us ? Show this page to your engineers and sysadmins and see how pleasantly surprised they are.
ZFS Filesystem
rsync.net cloud storage is built on the ZFS filesystem which is the state of the art in resiliency, data integrity and data safety.
Every disk block at rsync.net has its own checksum metadata that is stored apart from actual filesystem data and is used for ongoing and automatic data verification.
Our conservatively sized raidz3 arrays have a 99.9999% resiliency with single location storage - and dual location is also available.
Point-in-time snapshots, or versions, of all rsync.net accounts are created and maintained by default. These snapshots, which are available in your account for immediate, random access, are just like Apple Time Machine. You can browse into your account, as it existed two weeks ago, and retrieve just a single file if you like. More information on rsync.net snapshots can be found here.
Finally, our ZFS platform allows us to provide very large petabyte scale accounts. You can read more about our Petabyte offerings here.
SSH Accessible
Any tool based on SSH will work perfectly at rsync.net. Period.
Yes, we do offer explicit support for BackupAssist, arq, git-annex, R1Soft, Synology ... but ANY SSH tool will work.
Further, you can leverage unix commands over SSH to perform complex and useful tasks on your data here at rsync.net.
Because all transfer is done over SSH, fully encrypted security for your data is assured - SSH, like SSL, is the de facto standard for secure data transfer in cloud and scientific computing.
UNIX Native
It's UNIX. You know this. rsync.net cloud storage works just like you'd expect it to.
With no software to install and no licenses to pay for, you can integrate rsync.net in minutes with your existing Linux/UNIX and Apple Mac OSX (that's UNIX, remember ?) systems.
You can pipeline output to us, run remote commands over SSH and manipulate your data with common unix primitives like test/tail/find/mv/rm. For more information on all of the remote commands you can run and pipeline, see this page.
We believe in the UNIX philosophy and we want rsync.net to be a simple primitive that you can dictate, not a complex tool that dictates you.
The rsync.net Advantage
For over 10 years, thousands of customers have enjoyed our "Open Standards, Common Sense" approach to offsite backup.
We are NOT reselling or rebranding any other service. We built and maintain our own infrastructure and have complete control over our platform.
You will receive unlimited, free technical support, over phone and email, for any use you make of our product.
Further, you will enjoy our comprehensive HIPAA/HITECH, Sarbanes-Oxley and PCI compliance, as well as SAS 70 Type II facilities (US Only).
Finally, you will have a partner in your contingency planning, with a phone number to call when things go wrong.
More Information
rsync.net publishes a wide array of support documents as well as a FAQ
You, or your CEO, may find our CEO Page useful.
Please see our HIPAA and Sarbanes-Oxley compliance statements.
Contact info@rsync.net for more information, and answers to your questions.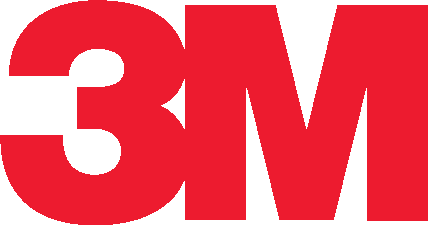 Click here for Simple Pricing - Or call 619-819-9156 or email info@rsync.net for more information.